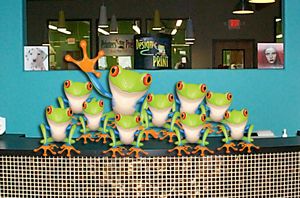 For a job to be done correct the right people have to be behind the scenes.
Printers Press has the right people!
We know we only look good when we make your project look good.
Our team of artists and press operators work very closely together to make sure the finished project going out the door is better than the idea that came in the door.
We call that the Printers Press WOW Effect and you'll understand what we mean the first (and second and third…) time you see your finished work.
Let us show you what Printers Press can do for you today!